Welcome to the makers of SmartWOP, Europe's trusted and popular drag-and-drop 3D furniture design software
SmartWOP, the clever furniture construction software for carpenters
Intuitive 3D furniture construction at the click of a mouse – pure efficiency
Individual 3D furniture construction simply by drag & drop or touch. Optimize your work steps in furniture construction and work more economically and at the same time more comfortably!
CNC software for woodworking - that's us
Tibek CNC-Technik GmbH is your experienced partner for CNC software solutions in the wood sector. We have been developing software solutions for CNC processing machines since 1997. Our constantly growing, highly specialized development team has many years of experience in 3D visualization and specializes in simulation software for CNC machines and component assembly. More than 15,000 licenses delivered worldwide are evidence of high quality and satisfied customers.
The CNC Simulator: your key to perfect simulation
Don't knock on wood. Rely on our CNC Simulator!
Do you manufacture CNC processing machines for wood and/or plastic? Inspire your customers with a holistic, turnkey 3D CNC simulation that is unique in the wood sector!
With our CNC simulator, generated CNC programs can be opened directly on the machine computer or on a standard PC in work preparation. Existing tool data and the machine configuration are imported automatically. The program simulates and visualizes the machining of the workpieces directly on the machine. In this way, changes made to the machine shortly before actual processing can be simulated immediately and checked for errors. Collisions of all machine components with the workpiece are detected and displayed. Programming errors can be identified immediately and corrected during work preparation. This saves time-consuming test runs and helps to avoid costly errors on the real machine. Your customers will really like this.
By emulating the specific control logic, the processes are realistically simulated on the basis of the NC code
Display of tool assembly processes
Visualization of edge banding and consideration of applied material
The Viewer is a 3D simulator that visualizes the processing steps of the CNC machine based on the movement data provided – with all the functionality of our CNC simulator. So we offer you one holistic simulation solution, which quickly adapt to new machine layouts .
Realistic representation of all machine tools
Realistic representation of all machine tools
The viewer - the visualization module for our CNC simulator
A great team with a common goal:
To offer our customers the best
We have been developing software solutions for CNC processing machines since 1997. With more than 15,000 CNC simulator licenses delivered worldwide and the new plug-and-play 3D furniture design software SmartWOP, we convince with high quality and satisfied customers. 
We are a pure team of real professionals: programmers and trained carpenters or carpenters in customer service. Because we have understood that the best software without the appropriate support is absolutely useless in the daily work in the woodworking trade.
This is why we all work hand in hand and our service staff support the programmers in technical questions and in the practical development of new functions. So SmartWOP is always developed very close to what is really needed in everyday work.
You think that sounds interesting? You can find more information here.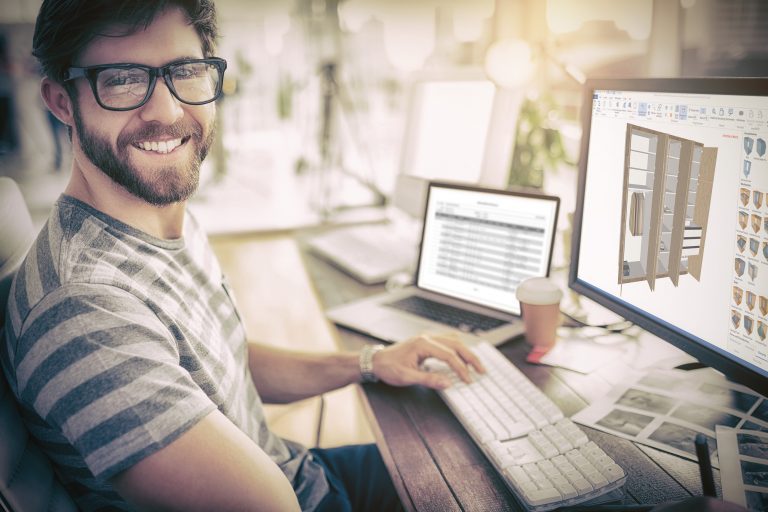 Do you want to spend less and earn more from your work?
Find out more about SmartWOP and give it a try!
Do you find SmartWOP interesting or have you already tested it? Request an offer here – exactly the right one for your company. You will be surprised how cheap it is compared to other professional solutions.
Request a live demonstration
Would you like to know exactly how SmartWOP works and what it can do? Request your personal online live demonstration here, where you can also ask questions.
Just give us a call.
Try out SmartWOP at your own workplace or at home. All functions are available to you without any restrictions – for a full 15 days.